Frequently Asked Questions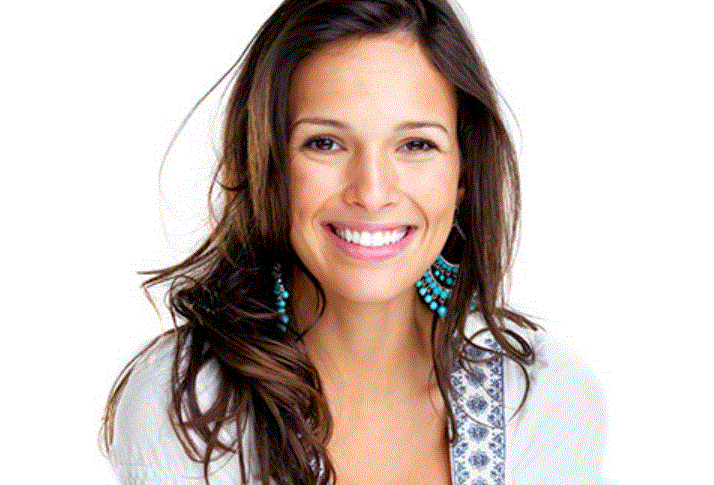 These FAQs are designed to provide a better understanding of our preparation services for the psychometric test and assessment centre. They provide basic information, sometimes about fairly complex topics. If you have any questions about our preparation services that are not covered here or elsewhere on our website, please email info@PsychometricInstitute.com.au
What preparation will I get?
How many practice tests do I get?
Our system has a large pool of test questions for each combination of a job classification and a job level. From this pool, the system selects a list of test questions and assigns them to you as a test. Therefore, we have 100s of tests available from each type for you to practice.
Can I read solutions to all test questions?
Yes. At the end of each test, you get a report with a list of all your right and wrong answers. When you click on a test question number, you will be able to read a detailed answer explanation—this will help you learn how to approach a similar test question in your real test.
Are the aptitude tests timed?
Yes. All our aptitude tests – logical, abstract, verbal, numerical, mechanical, and more – are timed to ensure you have the same experience as you will in your real tests.
Do I get feedback?
Yes. Upon completing each practice test, you will receive a comprehensive report that tells you how well you did in comparison to others, as well as a list of your right and wrong answers, and full solutions to each test question.
Can I take the practice tests more than once?
Yes, you can take the test as many times as you need to practice, gain confidence, and improve your results. Each time you take an aptitude test (abstract, verbal, or numerical) you will get a different test.
Can I start my preparation immediately?
Yes. You will have immediate access to your preparation packages as soon as you have completed your registration.
What is the difference between your courses and the practice tests packages?
Our courses will offer you all the knowledge, formulas, and techniques you need to know to be ready for your aptitude and personality tests. However, the courses only include a few example questions. The practice tests are timed tests with real questions and answer explanations. The explanations are based on the material used in the courses.
Most of our customers prefer taking both the courses and practice tests. They first learn the courses, and then put the knowledge into practice using the tests.
Who coaches me when I purchase your face-to-face or Skype video-tutoring sessions?
Our tutoring is delivered by expert psychometric test trainers who are also psychometricians. They have all worked in companies that develop aptitude and personality tests, have assessed many job applicants using aptitude and personality tests, and tutored many applicants.
Where do I see my reports?
All your reports will be available in your personal account. Simply click on the relevant report to read your scores and detailed solutions.
Will I be able to understand your reports?
All our reports are written in simple, straightforward language. So, you will understand your test results, their implications, and what you should work on to improve.
Are your practice tests and assessment centre exercises similar to those I'll receive in the real thing?
Our practice tests are based on leading popular psychometric tests used in the market. Our assessment centre exercises are based on the real simulations for groups and individuals that are used by companies worldwide. They are the closest you can get to the real thing.
How do I purchase?
Where do I buy?
You can purchase practice packages either from our home page, or from our 'Buy prep' page.
How do I select my classification and job level?
As our preparation packages are tailored to actual jobs, we would need you to select the most relevant classification that applies to the job you are applying for. If you don't find a relevant classification, or if you are deliberating between two classifications, just drop us an email or call us to have one of our psychometric test experts assist you.
About the job level: please select the job level relevant to the position you are applying for. Management level, for example, is not necessarily more difficult than others, but it focuses on assessing your ability to manage staff as opposed to problem-solving for a non-management job level.
I can't find my job in the list. What do I do?
If you don't find a relevant classification for the job you are applying for, then please drop us an email, or give us a call—one of our psychometric experts can quickly offer you the right support.
I want to start straightaway, so how quick is the registration process?
The registration process is very short and will promptly allow you to start your preparation. You should be ready to go in more than two to three minutes.
How do I access my preparation?
Where do I access my package?
You will be able access your package either from the link you receive in the automatic email sent to you. Alternatively, you can simply click the Login icon on the top-right corner of all our web pages and type in your access code. Should you have any issues accessing your account, simply drop us an email, or give us a call, so our support team can quickly assist you.
How do I access my practice tests and courses?
When you access your personal account, you will see a list of tabs, each for a different type of psychometric test. Click on the relevant tab to take your preparation package (course, or practice tests).
Can I access packages from anywhere and on any device?
Yes. Our preparation packages are accessible from anywhere as long as you are connected to the internet. You can access the courses and practice tests from any device—desktop, laptop, or smartphone.
The uniqueness of our preparations:
What's the difference between taking someone else's preparation to what you offer?
We have four unique aspects to our preparations:
All are developed and delivered by expert Australian psychometric test trainers with over 35 years of experience in developing psychometric tests and assessing candidates. So, we know exactly what you need to do and how to help you.
We offer customised preparations that are specifically designed for the job you are seeking. Others are often just general practice tests using the same name as your real test—but these will not have the right "type" of questions.
We offer three levels of preparations for you to cater to all your needs: (i) practice tests with timers, feedback, and detailed solutions at the end of each test; (ii) online courses for those wishing to learn more about the techniques and knowledge needed before taking their tests; (iii) personal tutoring (face-to-face, or via Skype video) for those who wish to work with an expert psychometric test trainers to help ensure they pass their psychometric tests.
You can always drop us an email, or give us a call, to speak to one of us. We are all experts. As we can often be busy delivering coaching sessions, or developing new material, it's usually best to drop us an email—then, when one of us is free, we will quickly respond.
We provide a full preparation service for your psychometric test—we offer online courses, online practice tests, and face-to-face coaching with a psychometric test expert who can provide guidance on how to emphasise your strengths in your real psychometric test.
Confidentiality:
Would my employer know about my training with you?
We are all professional psychometric test experts who adhere to the very strict ethical code of the industry. All your information will be kept completely confidential, and will never be passed on to any third party (recruiter or employer).
Internet Connectivity:
I have a slow Internet connection (dial-up). Can I take your online training?
Our online psychometric-test training is designed to suit both high- and slow-speed internet services—so, you will not be disadvantaged by having a slow connection.
Do I need to apply special settings on my computer to view and use your products?
Every computer and screen size can be used to access and use IPC's psychometric test preparation services. If you experience some issues seeing the 'Continue' and 'Back' buttons at the bottom of your screen, then please press the 'Ctrl' & '–' buttons to adjust your screen dimensions.
Can I take your preparations on any device I have?
Yes, our preparations are designed to be user friendly. They are compatible with any device you have – desktops, laptops, tablets, and smart phones.
Payment:
Will my credit card details be secure?
Our entire credit-card payment system is managed by Bank West and Secure Pay to ensure everything is done in the best possible way. Secure Pay is recognised worldwide for its highly secure and easy payment process. It uses the same level of security as the banking industry – e.g. Westpac, Commonwealth Bank, and NAB.
I prefer not to use my credit card. What can I do?
You can use PayPal to purchase your preparation packages. At the payment phase you will have the option to use your credit card, or simply pay via PayPal's system.
Our preparation works:
How do you know that your preparation works?
We receive a great deal of positive feedback about how our preparations helped job applicants to pass their psychometric tests. Those who allow us to publish their feedback are added to our 'Testimonial' page for you to see.
We also conduct periodic surveys to learn what our clients loved about our preparations, and what we might improve. We constantly receive very high ratings from customers about our preparations. For three years in a row, our Personal Tutoring preparation has received the highest rating.
What's your rate of success?
Based on those who respond to our periodic surveys, we seem to have an average success rate of 91%.